ViZiON Hair and Beauty : TOENAIL RECONSTRUCTION
TOENAIL RECONSTRUCTION …………………………….….
Excellent for damaged or broken toe nails.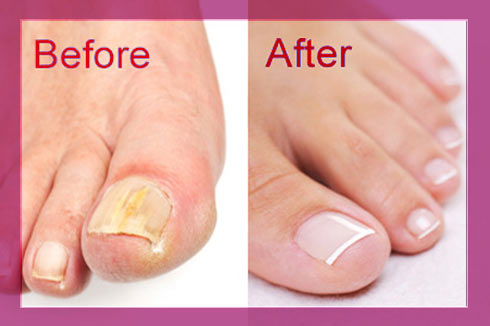 Toe nail damage can result from a number of means: - Trauma, fungal infection, poorly fitting footwear, even hereditary conditions and until recently, treatment of nail problems has been limited.
Nail reconstruction is available at ViZiON Hair & Beauty, enabling a painless reconstructive nail correction for damaged nails.
The Result: - Natural and attractive toe nails.
Treatment: - The damaged toe nail is rebuilt using flexible gel which fits perfectly in the nail bed and feels completely natural. The products used are hypo allergenic with no contra indications.  Nails are semi- permanent and will simply grow out like a natural nail or can be rebalanced as required for a long lasting well-manicured look. You can file them, apply nail polish if you wish and treat them as you would a natural nail.  Reconstructed nails are available in natural (perfect for male clients), French manicure and even permanent colours.
ViZiON Hair & Beauty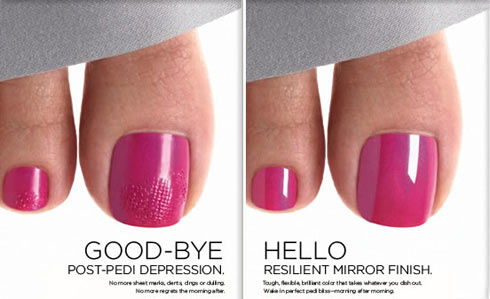 ViZiON Hair & Beauty Uses CND Products